FDA Certified Products
Posted by Frank Clement on

Friday, 1 July 2016
We've known for years that Young Living's Essential Oils work... and now the FDA is starting to take notice as well! Two (completely plant based) products recently received FDA certification as 'over the counter' medicine!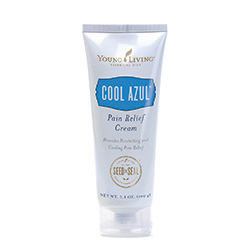 Young Living's Cool Azul™ Pain Relief Cream provides cooling relief from minor muscle and joint aches, arthritis, strains, bruises, and sprains. Our plant-based formula combines the power of Wintergreen essential oil with our exclusive Cool Azul essential oil blend. With two powerful, synergistic active ingredients, this cream provides pain-relieving benefits in two ways: methyl salicylate found in Wintergreen helps alleviate pain deep in the muscles and joints, and natural menthol found in Peppermint provides a cooling effect. If you need relief without synthetic ingredients, Young Living's Cool Azul Pain Relief Cream is the answer!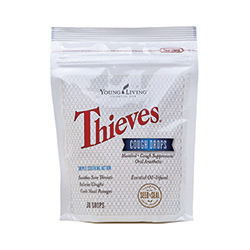 The power of Thieves® and menthol in a cough drop! The triple-action formula of Thieves® Cough Drops offers comfort by relieving coughs, soothing sore throats, and cooling nasal passages. Minty, spicy, and sweet without processed sugar, dyes, artificial flavors, or preservatives, these cough drops are made with naturally derived ingredients, including Young Living's pure, therapeutic-grade essential oils and menthol from peppermint.
These tasty cough drops are easy to take anywhere you may need relief. Keep some in your purse, laptop bag, or next to your bed at night so they're always on hand to soothe.